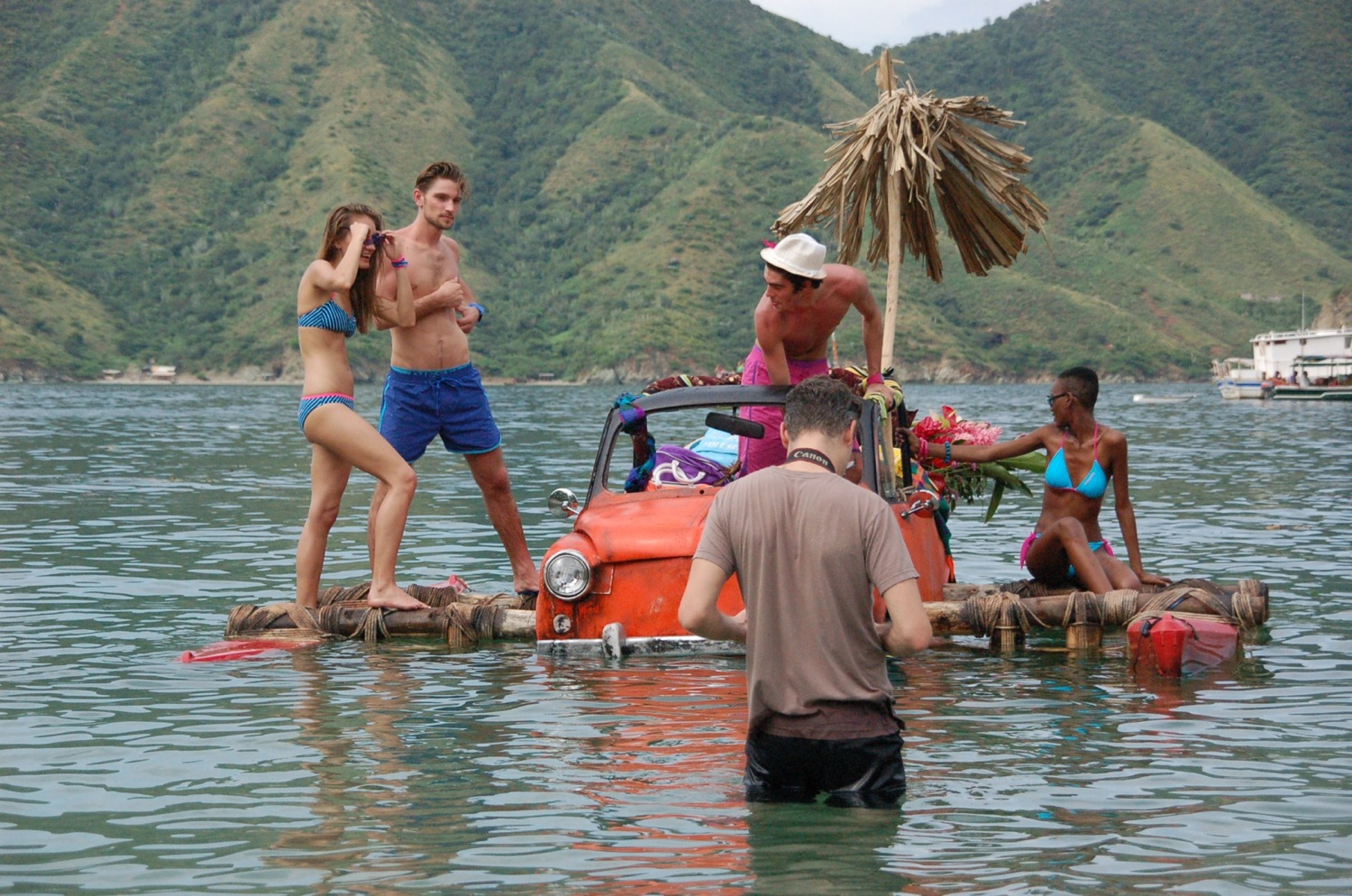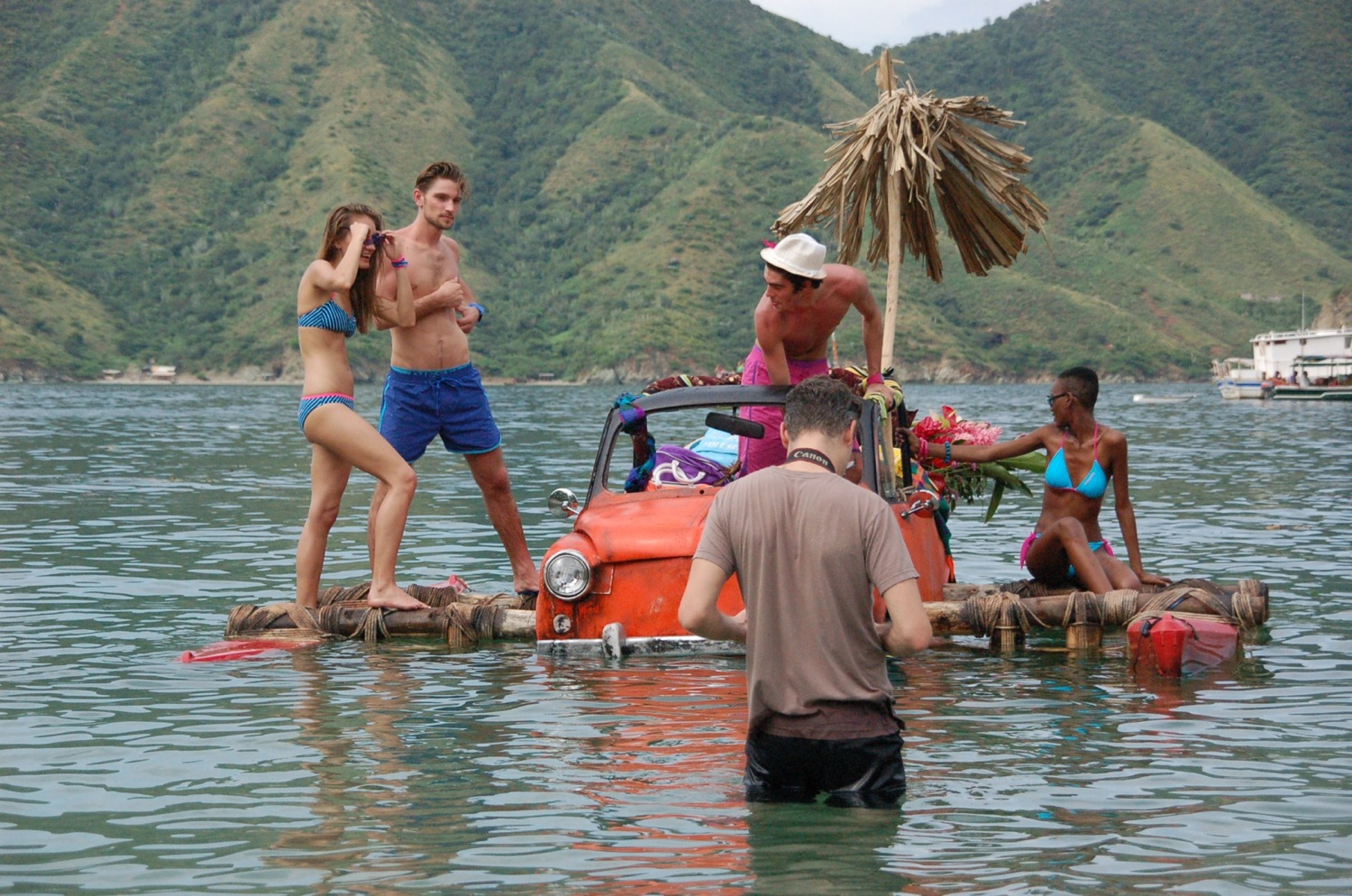 Diesel Embassy Concept
The Diesel Embassy was envisioned as a sweet fort of patchwork denim, steel scrap, cotton sheets, fronds, signage and whatever crap we could get our paws on. Populated by models in Diesel swimwear, these rebels reside among mannequins in dry suits with red government ties, awkwardly laying in hammocks.
In an island setting, these lifeless suits silently hold their decrees and clipboards, and the cool kids are all out living the Diesel Island dream.
In addition to a background of hilariously awful signage, traditional ideas of governance get twisted into snarky expressions of proletariat exuberance. Statements of rebellion trigger emotional responses specific to a youth-minded market. These statements create a noticeable gap between this new concept and the short, familiar, two-word "BE STUPID" campaign. These lengthy statements are also supported by the primitive island-sign style of typography.
Statements derived from snippy revolutions, goofy island idiots, pissy teens, and mental-floss fringe folk-art homes.
1. MOVE ON OVER OR WE'LL MOVE ON OVER YOU
2. COME AND TAKE IT
3. WE'RE ALL HERE BECAUSE WE'RE NOT ALL THERE
4. DUE TO RAIN THE REVOLUTION HAS BEEN POSTPONED
5. REST IN HELL
6. LIVE BY GOLDEN RULE
Paired with Embassy literature:
THE DIESEL ISLAND EMBASSY GRANTS YOU ASYLUM
ARE YOU SEEKING INSANE ASYLUM?
DIESEL ISLAND REFUGEE CAMP FOR ETERNALLY DISPLACED PERSONS
WE, THE DIESEL REFUGEES.
ALL CITIZENS ENTITLED TO ONE PERMANENT VACATION ONLY
ATTENTION ALL REFUGEES:
HERE YOU ARE FREE